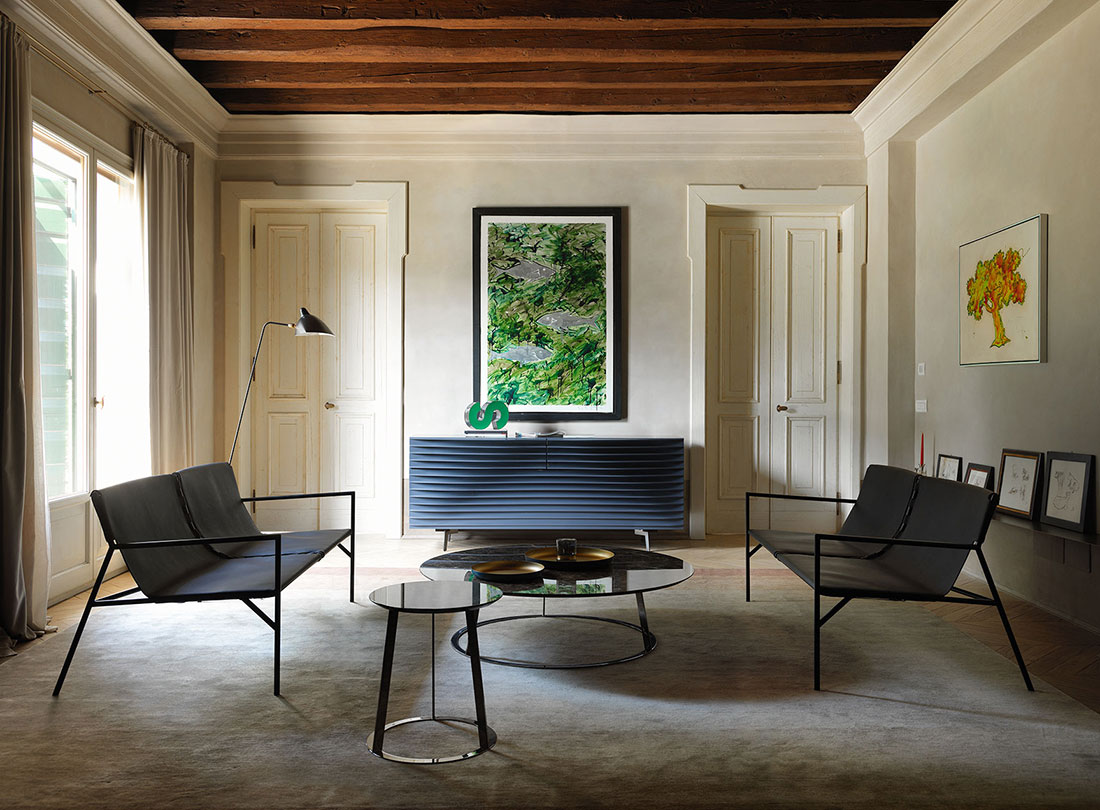 It carries you away like the tide

COMÒ OR SIDEBOARD
Tide is available in two variants: dresser for the bedroom, capacious and functional with two drawers and two large baskets, or buffet cabinet for the living area with two drawers and a flap door.

COLORS
Tide can be glossy or matt lacquered, available in 7 colors.
FEET
Tide is available with feet h 2cm (only in the chest fo drawers version) or with metal bases.

SIZES
A > Comò
B > Comò / Buffet
C > Comò / Buffet
D > Comò / Buffet
DESIGNER
Karim Rashid is a leading figure in the fields of product and interior design, fashion, furniture, lighting and art. Born in Cairo, Karim practices in New York and is best known for bringing his democratic design sensibility to the masses. To date he has had some 3000 objects put into production, has won more than 300 desin awards, and workd n over 40 countries.