The benefits of becoming a dealer
We carry a vast selection of residential and light commercial furniture designed to suit a varying range of customer requirements. We supports dealers with a wealth of business tools and benefits. What's more, we support sales efforts with online advertising and digital marketing.
Emotional design
BENEFIT 1
Products of great character that combine aesthetics, functionality and awe.
Vast product mix
BENEFIT 2
Customization
BENEFIT 3
MHigh level of customization to give you the most functional solution for your clients.
Quick Ship
BENEFIT 4
Many products line are produced in batches and kept in stock to fulfill quick ship requirements.

Sales conditions and trade discount
AUTHORIZED DEALERS
We offer a generous trade discount, end-of-year bonuses and frequent promotions to generate sell out. Fill in the "Apply for a trade account" form below and our Sales Desk will get in touch with you.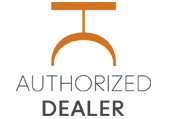 We seek Partners, not only dealers
PREMIUM PARTNERS
We offer extra-incentives and better margins to those dealers who display our products on the floor. And we call them our "Premium Partners".

Un rete di professionisti al tuo servizio
Dedicated customer service
MULTI-CHANNEL COMMUNICATION
Friendly and knowledgeable staff is available to assist you and can be reached 8,30-12,30 and 14-18 (Rome time zone) through several communication channels.