Horm at Wanted Design NYC 2016
Horm exhibits some of their most iconic products
HORM.IT presents at WanteDesign 2016 a small selection of products amongst the most iconic and representative from its catalogue, designed by some of the most important designers and architects on a global level.
The intention is that of transmitting the corporate values on which is the daily work of the every single member of the HORM.IT family:
• stylistic and technological research
• the highest workmanship Made in Italy
• passion in proposing not simply products, but a lifestyle: Unique Furniture for Unique people.
MARIO BELLINI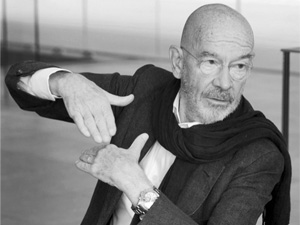 Mario Bellini is an architect and designer internationally renowned. He received the Golden Compass Award eight times and 25 of his works are in the permanent design collection of the New York MoMA, which dedicated to him a personal retrospective in 1987. In 2015 he received the Golden Medal for his professional career, an honor bestowed by Triennale di Milano. He was editor of Domus magazine (1985-1991). He has designed countless art, design and architecture exhibitions over the years, both in Italy and abroad. Since the 1980's, dedicating himself almost entirely to architecture, the manifold kinds the Tokyo Design Centre, the Department of Islamic Art at the Louvre in Paris and the new Milan Convention Centre, the largest in Europe. He has various projects at the design stage, among which, the "New Eco-City" of Zhenjiang in China, and a large Residential, Cultural and Sports Complex in Qatar.
KI
Design: Mario Bellini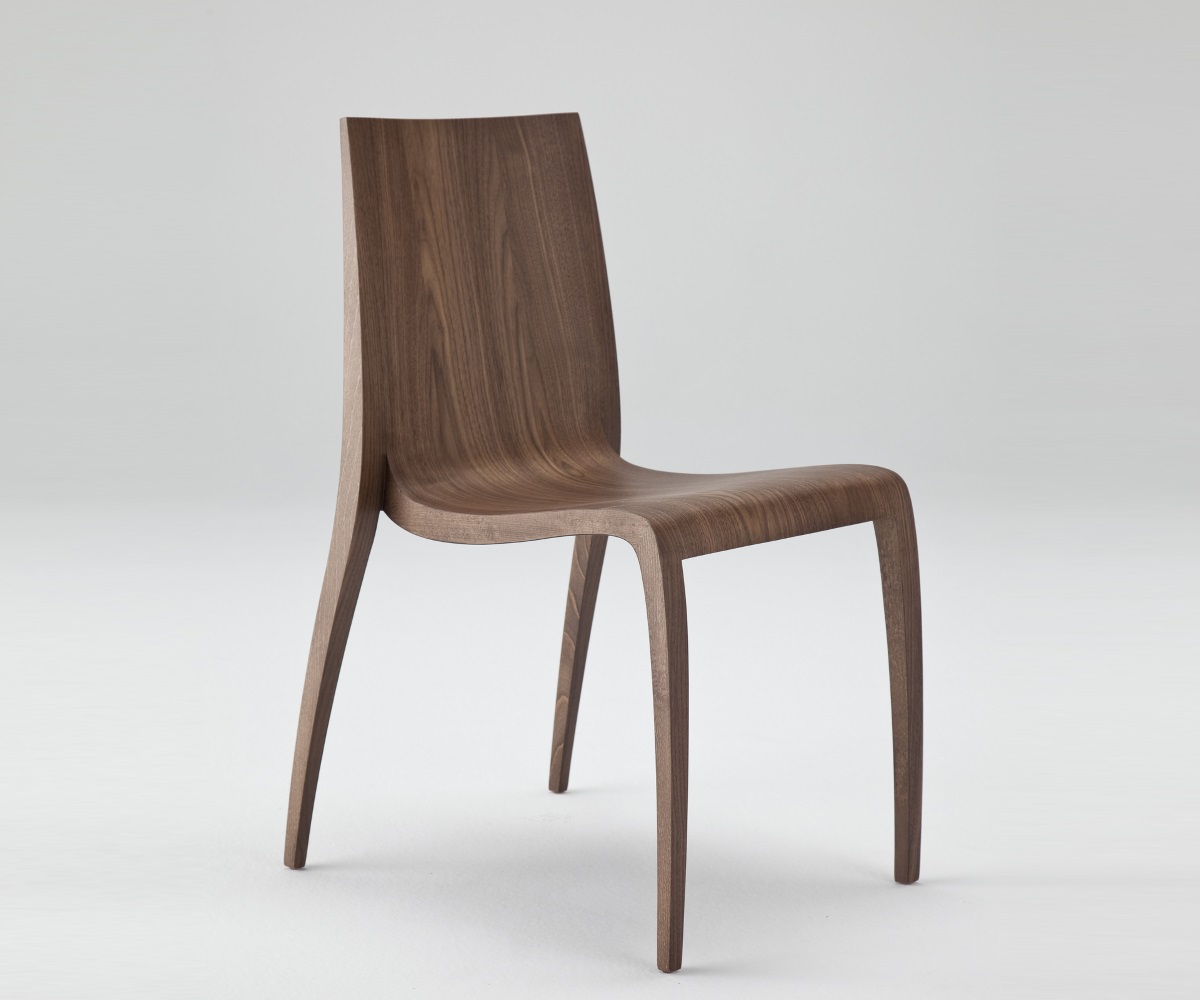 In the Japanese culture, the "ki" represents the energy found in every element. It is the inspiration for the challenging formal research that Mario Bellini solved with refined and modern taste. The result is a sinuous, lightweight seat, partly due to its polyurethane foam inside. The back, embellished with an embossed decoration reminiscent of the diamond pattern of stitched fabric upholstery, is the formal feature for a chair that combines simplicity, elegance and ergonomics. After their orginal version in embossed white and black lacquer, the KI chairs have been presented in an open pore ash lacquer finish since 2013.
STEVEN HOLL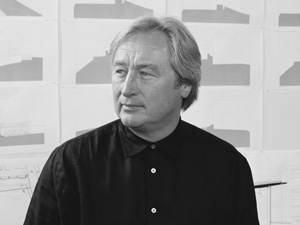 Steven Holl was born in 1947 in Bremerton, Washington. Considered one of America's most important architects, Steven Holl is recognized for his ability to blend space and light with great contextual sensitivity and to utilize the unique qualities of each project to create a concept-driven design. Steven Holl has been recognized with architecture's most prestigious awards and prizes. Recently, Steven Holl received the 2014 Praemium Imperiale, the 2012 AIA Gold Medal, the RIBA 2010 Jencks Award, and the first ever Arts Award of the BBVA Foundation Frontiers of Knowledge Awards (2009). Steven Holl is a tenured Professor at Columbia University's Graduate School of Architecture and Planning.
RIDDLED TABLE
Design: Steven Holl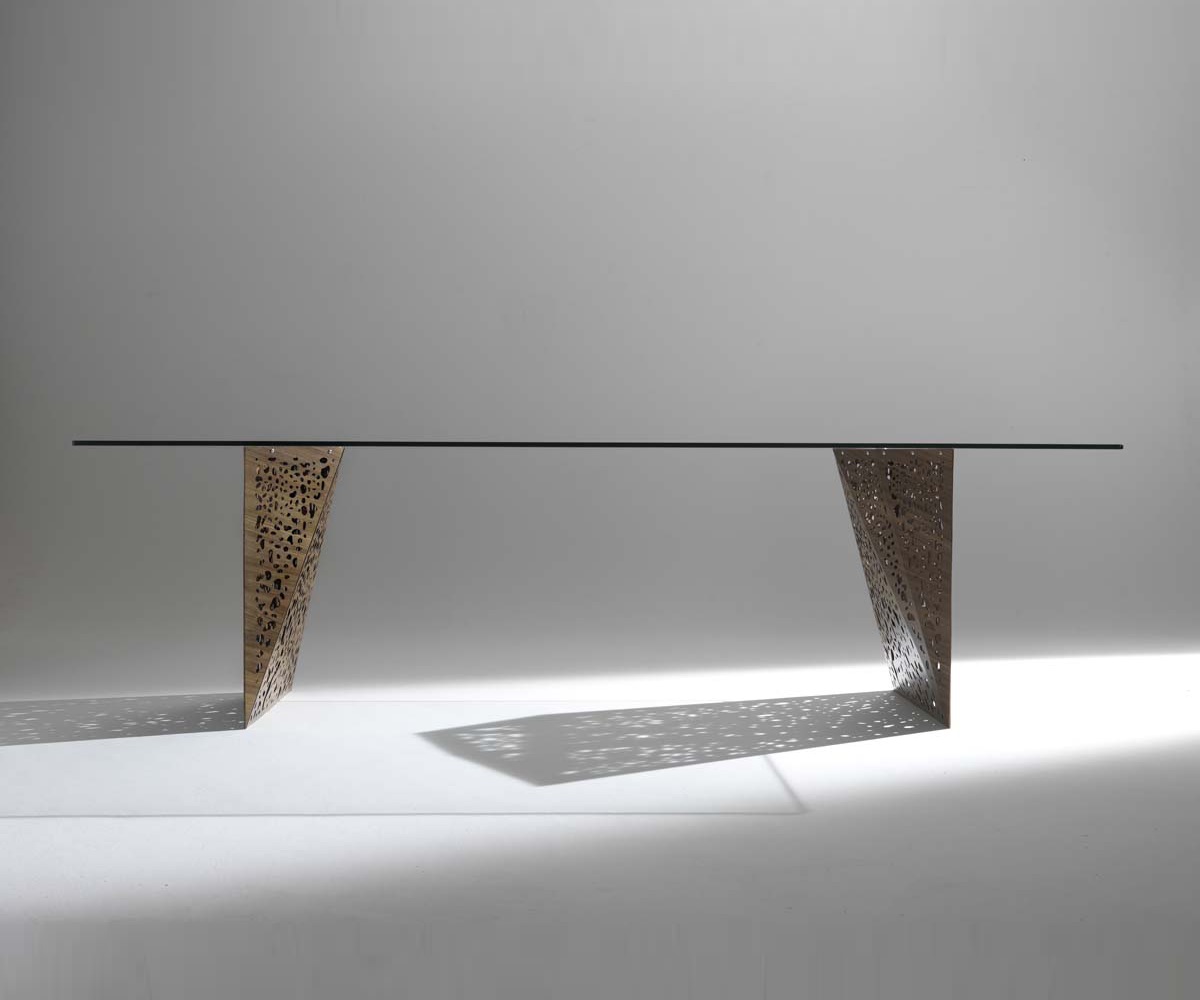 The originality and workmanship of its legs are the outstanding features of the Riddled table, which incorporates the notion of porosity found in multiple architecture works by Steven Holl. The thin sheets of wood, folded through laser engraving, make this project even more spectacular in its apparent defiance of the laws of physics. These two legs, akin to origami sculptures, allow the passage of the internal light to create a myriad of lights and shadows.
RIDDLED TOTEM
Design: Steven Holl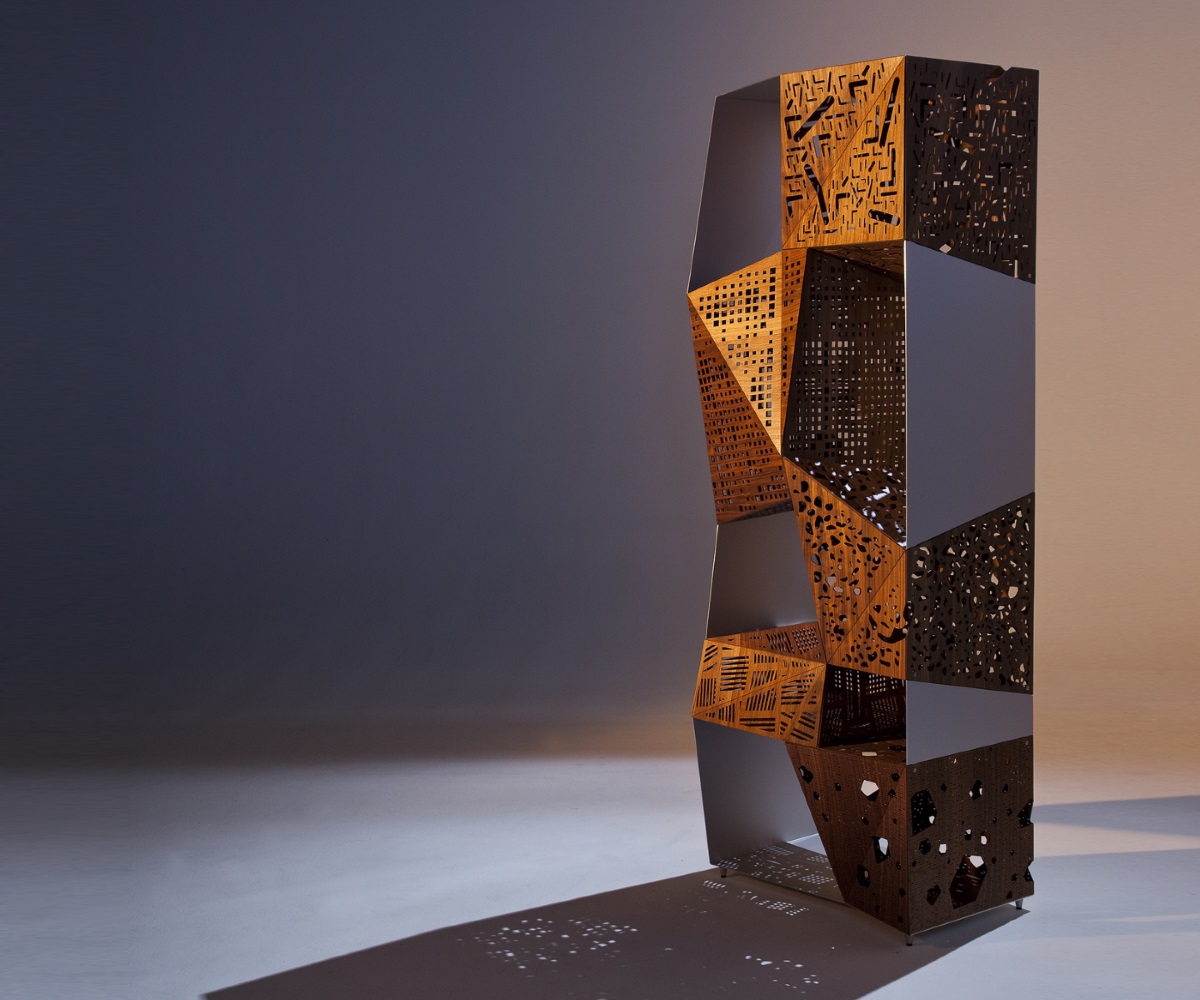 A true work of art, it consists of an aluminium frame and five elements made of origami-folded 2-mm wooden sheets thanks to a complex and patented technological process. Riddled Totem conveys great charm and elegance through its sculptural volumes, already characterized by the typical perforated texture of many famous works by Steven Holl. The result is afaceted container, light and bright as a diamond but made of wood following Horm's unmistakable style.
HEXAGON
Design: Steven Holl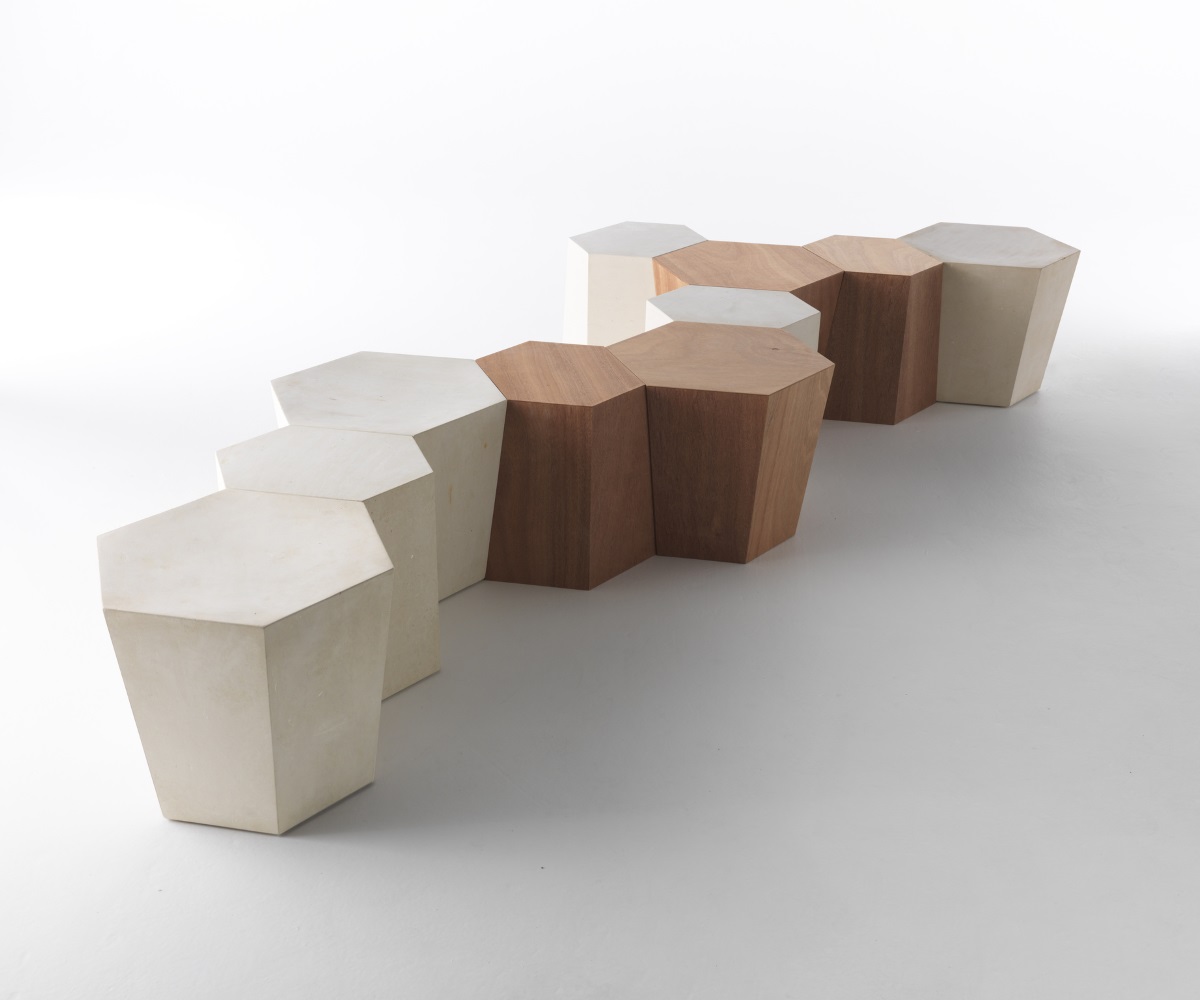 Hexagon is a modular system composed of two irregular hexagons supporting each other, which allows for the creation of endless compositions for every need. It can be used as coffee table, side table or stool, both indoor and outdoor. It is available in Lecce stone or okoumè wood. The latter, also known as Gaboon, is native of tropical West Africa, hence it withstands humidity and light rain. The Lecce stone is a limestone typical of the Salento region in South-East Italy, superbly suited to withstand severe weather conditions.
TOYO ITO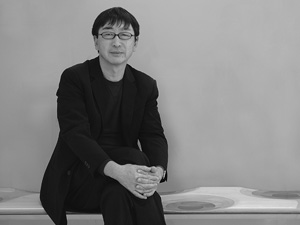 Toyo Ito was born on June 1, 1941 in Keijo (Seoul), Korea (Japanese). He began working in the firm of Kiyonori Kikutake & Associates after he graduated from Tokyo University's Department of Architecture in 1965. For his undergraduate diploma design, he submitted a proposal for the reconstruction of Ueno Park, which won the top prize of the University of Tokyo.By 1971, he was ready to start his own studio in Tokyo, and named it Urban Robot (Urbot). In 1979, he changed the name to Toyo Ito & Associates, Architects.
Toyo Ito has received numerous international awards, including in 2010, the 22nd Praemium Imperiale in Honor of Prince Takamatsu; in 2006, The Royal Institute of British Architects' Royal Gold Medal; and in 2002, the Golden Lion for Lifetime Achievement for the 8th Venice Biennale International Exhibition. In 2013 Toyo Ito won the Pritzker Price, the main world important award for an architect. In 2013 Toyo Ito won the Pritzker Prize, the highest award in the world for an architect. He has been a guest professor at the University of Tokyo, Columbia University, the University of California, Los Angeles, Kyoto University, Tama Art University, and in the 2012, he hosted an overseas studio for Harvard's Graduate School of Design, the first in Asia.
His works have been the subject of museum exhibitions in England, Denmark, the United States, France, Italy, Chile, Taiwan, Belgium, and numerous cities in Japan.
RIPPLES
Design: Toyo Ito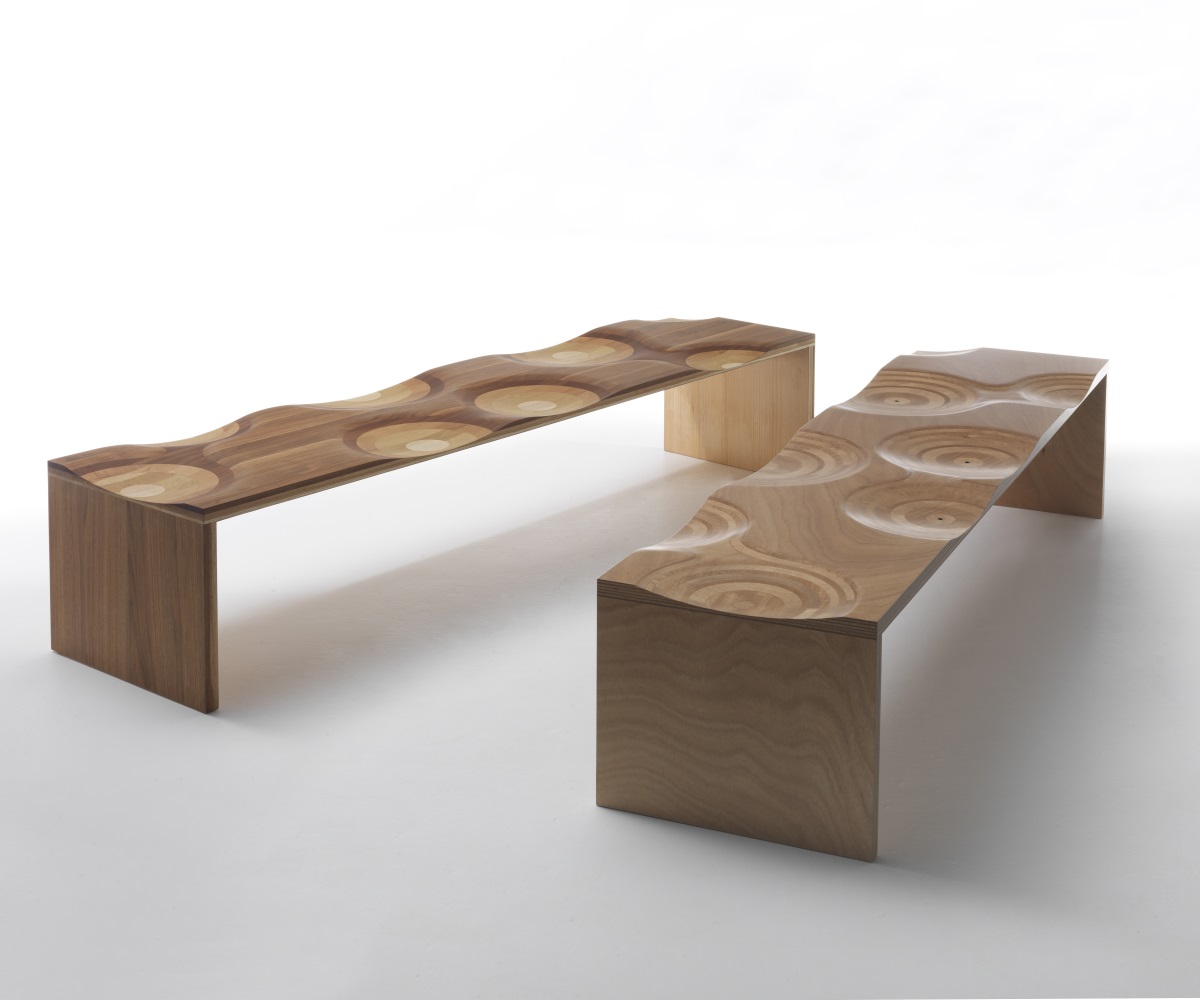 Ripples, winner of the 2004 Compasso d'Oro, is made of a laminated composite of five different solid woods. Slide your hand along the surface to enjoy the seamless transitions between walnut, mahogany, cherry, oak, and ash. This enveloping seat, carved with mastery, is hand-finished to produce an elegant polychromatic effect arising from the ductility of the wood. A true icon of international design, Ripples is a bench suitable for home users, commercial environments, and public spaces.
SENDAI
Design: Toyo Ito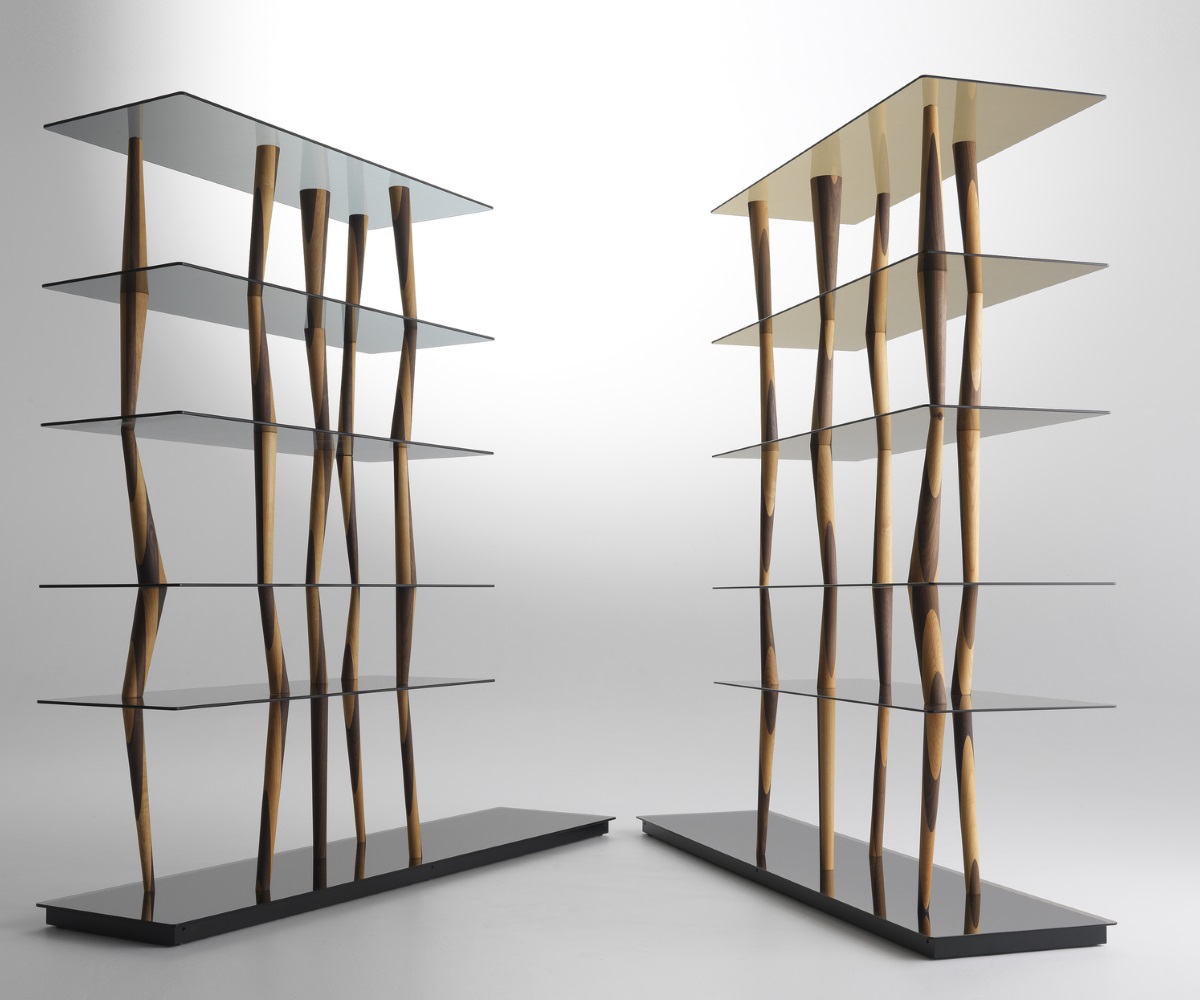 Movement and flexibility summarize the emotional power of Toyo Ito, who in this sculpture-bookcase captures the design essence of Sendai's media centre (Japan), which he designed and used as inspiration. This leap in scale consists of six light shelves connected through turned elements of solid wood, all different from each other in inclination and section. Sendai is definitely a piece of furniture of silent albeit captivating design, which reflects the typical oriental philosophy of the great architect.
PATRIZIA BERTOLINI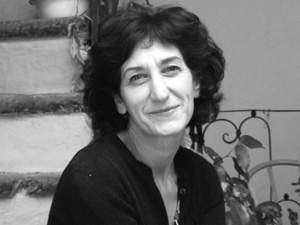 Patrizia Bertolini studied Arts and Industrial Design at the ISIA (Institute for Industrial Arts) in Rome.Furniture and components designer for companies in the field, working on interiors and exhibition design.
Works in collaboration with Christof Burtscher from 1989 to 2001. Design teacher since 1998; collaborates with the Arts and Design department of the University of Bolzano since 2005 and with the ISIA Roma(industrial design department) of Pordenone.
TWIST
Design: Burtscher & Bertolini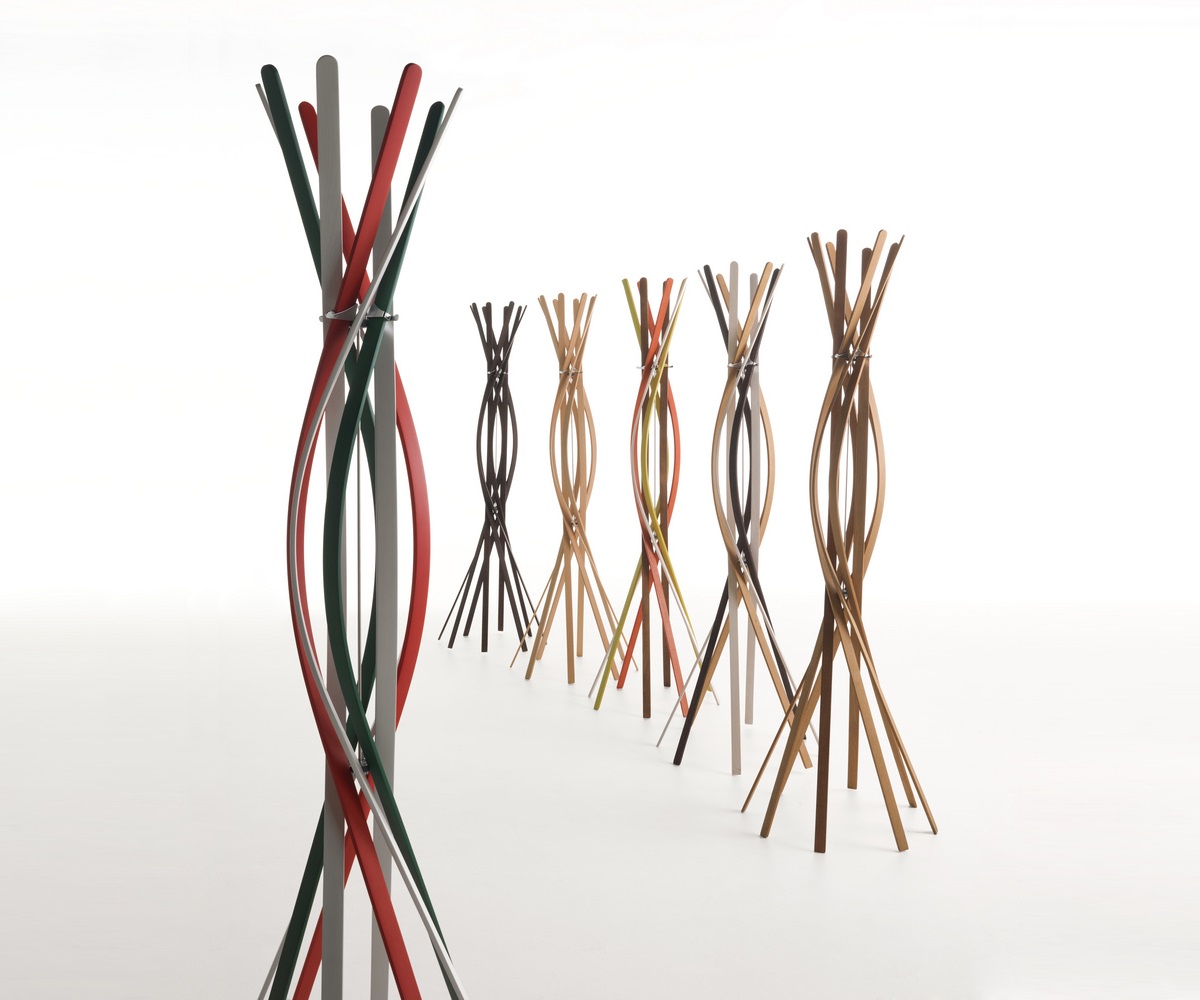 One might say that Horm dances the twist rhythm with the Burtscher & Bertolini hanger. Indeed, the eight beech slats in its structure bend and twist as if they were dancing. Their elastic tension is essential to provide the hanger with excellent form and stability. Twist responds to a simple yet important observation: hangers usually vanish when you hang your coats or clothing. However, Twist does not disappear. Conversely, it is emphasized as only its central part is covered. Clothing can be hung on hooks stuck in the slats allowing the upper part of Twist, a beautiful "wood flower", to emerge in all its elegance.
RENATO ZAMBERLAN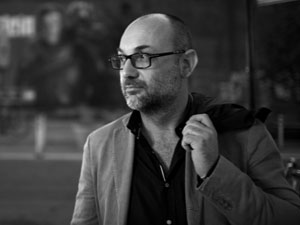 Born in the Province of Venice in 1970, after studying business management at Ca' Foscari, he began a journey that would lead to his combining business and creativity in various sectors, from photography to graphic design, from art to quality publishing. After a number of experiences, including time spent in the Art'è Spa group with Editor Franco Maria Ricci, he has, since 2012, been involved in Business Management and Artistic Direction at Horm & Orizzonti Italia.
CARLOS
Design: Renato Zamberlan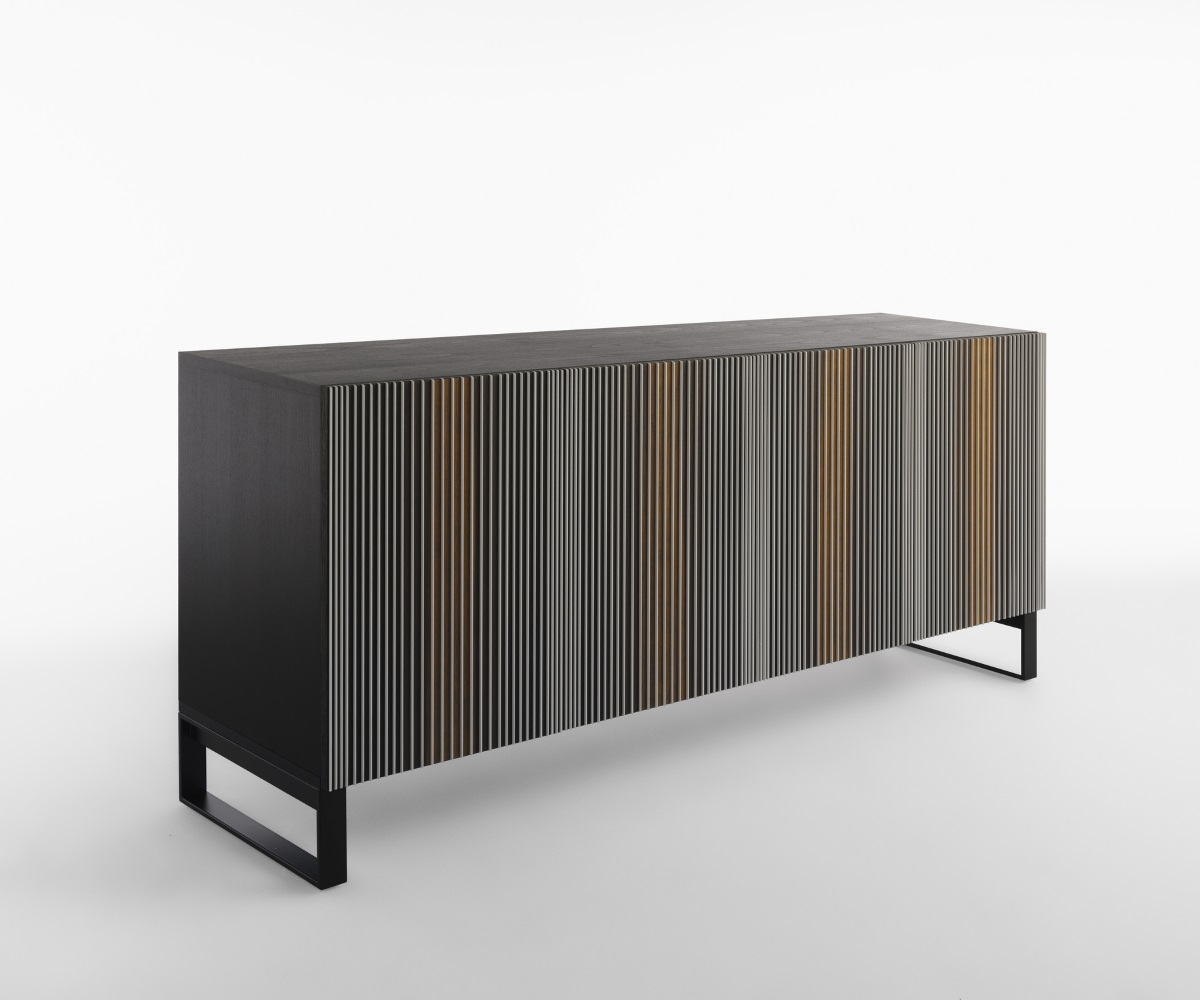 Freely inspired by the work of the Venezuelan artist, Carlos Cruz-Diez and his Op Art style. You perceive this item not as a spectator but as a player who is actively involved with the object itself. It changes in colour depending on your viewpoint, giving the effect of a curtain which opens and closes.
INFO
HORM.IT
www.Horm.it
Tel. +39 0434 1979 101
marketing[@]horm.it