Horm Italia Srl is a global player in the field of high-end Italian design furniture for home and contract use. It aggregates three brands:
Horm
, 
Casamania
and
Orizzonti Italia
and exports its products to more than
80 countries.
The benefits of becoming a dealer
We carry a vast selection of residential and light commercial furniture designed to suit a varying range of customer requirements. We supports dealers with a wealth of business tools and benefits. What's more, we support sales efforts with online advertising and digital marketing. From product training to generating leads, you'll get the support you need to sell our products efficiently and profitably.
Emotional design
BENEFIT 1
The collection's common thread is the development of products of great character that combine aesthetics, functionality and awe.
A vast product mix
BENEFIT 2
Our collection includes more than 200 product lines grouped into three brands, targeting the Home and Contract markets.
Customization
BENEFIT 3
Many of our catalogue products can be customized to give you the most functional solution for your project. Our technicians will support and advise you.
Fast delivery
BENEFIT 4
The majority of our products line are produced in batches and kept in stock to fulfill quick ship requests. We give you 24/7 online access to our inventory.
Sales conditions and trade discount
AUTHORIZED DEALERS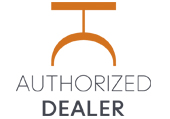 We seek Partners, not only dealers
PREMIUM PARTNERS
The key to success in the sale of high-end furniture is the ability to display the products to the sight and touch of consumers. We deeply believe so. For this reason, we offer extra-incentives to those dealers who display our products on the floor. And we call them our "Premium Partners".




LEAD GENERATION ACTIVITY
Generating a strong pipeline of quality leads for our dealers is our major priority. For this reason, our B2C lead generation budget increases double-digit every year. Not only we advertise in all the major online furniture portals, we also invest heavily in Google AdWords and eMail marketing campaigns.
Area Managers
REST OF THE WORLD
Sales Desk
REST OF THE WORLD
Direct Tel. +39 0434 1979 101
WhatsApp +39 335 632 8200
Skype orders.horm
Email sales.desk[at]horm.it
Apply for a trade account